Post your normal weapons here! No superweapons allowed! 
Republic of Slovenia
Edit
A light, high powered rifle that can shoot up to 100 yards. At 40 yards, it can make a hole through a         foot-thick cinder block. This is the standard rifle for Slovenian soldiers specialized in rifles. It is also used in Slovenia's elite units. It can hold a total of 14 bullets, but a little extra room is made in the clips for 15.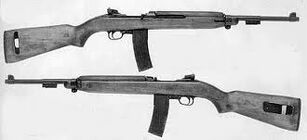 Skorpion-36Edit
A pistol sized SMG with a rate of fire of 850 rounds per minute. It can hold a total of 20 bullets.

Russian Federation
Edit
The PPSh-40 is a sub-machine gun developed in 1940 by the Russian Federation for more compact operations for the armed forces. It equips a magazine-fed selective fire mechanism with an open-bolt blowback action. The PPSh-40 is the fastest firing small arms armament in Europe, firing up to 900 rounds a minute.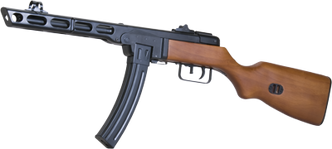 The SVT-40 is a semi-automatic rifle developed in 1939 by the Russian Federation as an all-purpose replacement for previous rifles in the Russian Armed Forces. The SVT-40 is a gas-operated weapon with a short-stroke, spring-loaded piston above the barrel and a tilting bolt. This makes the SVT-40 unique, being the first weapon to use this mechanism principle.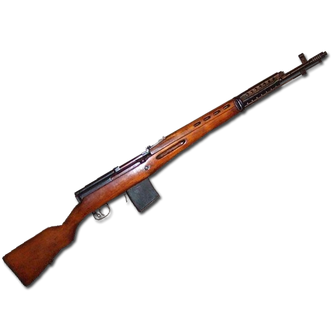 INSERT COUNTRY HERE
Edit
INSERT COUNTRY HERE
Edit
INSERT COUNTRY HERE
Edit
INSERT COUNTRY HERE
Edit
INSERT COUNTRY HERE
Edit
INSERT COUNTRY HERE
Edit